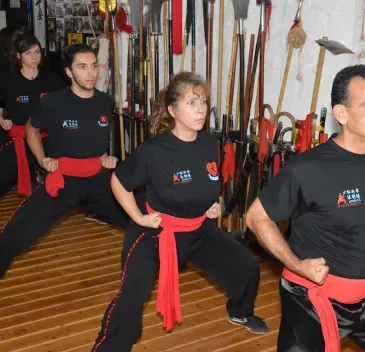 Online
Classes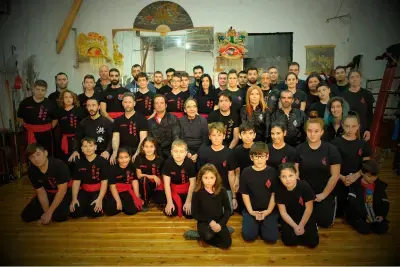 Our School
Our school is located at the center of Heraklion, Crete in Greece. Since 2002 we teach the authentic and traditional Chinese kung fu martial arts system called, Hung Gar or Hung Kuen. "Gar" means "family", "Kuen" means "fist" and "Hung" was the first name of one of the most gifted shaolin monks and founder of the system, "Hung Hei-gun"...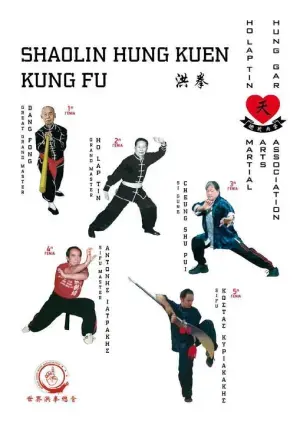 Our Kung Fu
We teach "Hung Gar" kung fu or "Hung Kuen" kung fu, which is one of the most popular systems in China and specifically in South China. It derives specifically from the Canton province of South China and it is the most popular from the 5 basic styles that are: 1. Hung Gar, 2. Fut Gar, 3. Choy Gar, 4. Li Gar and 5. Mok Gar. Hung Gar initially has its origin from the Shaolin monastery of Henan province in North CHina...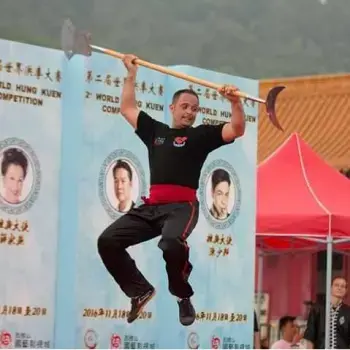 Sifu
Our school sifu is Konstantinos Kyriakakis. He started his journey in martial arts when he was 8 years old, after watching a Bruce Lee movie (Fists of Fury). His first school was a Karate school operated by a teacher called Nikos Mitropoulos in Heraklion Crete. He stayed in this school until he became 18 years old and he accomplished to gain a black belt...
Benefits
From studying with us
Experienced teacher
Sifu Kyriakakis Konstantinos has been training in martial arts, but mainly in Hang Gar kung fu, for over 4 decades now.
Complete martial arts system
Hung Gar kung fu is a complete system that makes a person strong physically and mentally. Mobility and flexibilty are greatly improved.
Study from your home
With the guidance of sifu Kyriakakis, anyone can study from his own place, through the online lessons we offer.
Benefits for your body and mind
Hung Gar kung fu is a martial art that has benefits for the body and for the mind simultaneously while you train.
Reasonable prices
In our opinion our prices is more than fair for what we offer. Knowledge and training in Hung Gar kung fu has a tremendous value.
Individual approach
We believe that every student has his own personality and learn at his own pace. We respect and help all of our students individually
contact us
Can't make it to our school? That's OK!
Contact with us and get started today.
working hours
School is open at the hours below,
Contact us For online, personal lessons.
Monday -
Wednesday -
Friday:
From 6 p.m. to 10 p.m.
Tuesday -
Thursday:
From 7 p.m. to 10 p.m.
Saturday -
Sunday:
Closed